Yeah. Apparently I [heart] many things. Moving on.
I got Cacti up and running again on the home computer. I'm back to being able to keep an eye on my PC from anywhere. w00t!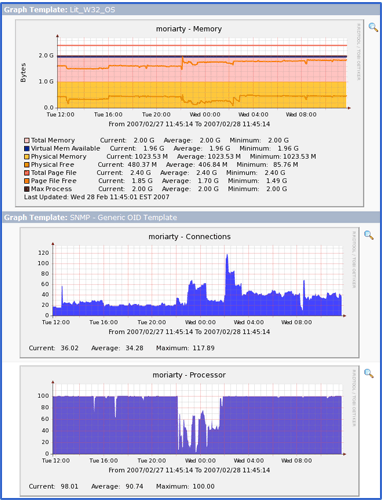 Yes, I do also have VNC running, so in theory I could pop open a VNC viewer any time I wanted. But! If I don't have a VNC viewer handy (at school), or don't want to poke around looking for how many 'net connections I have open, or whatever … I have Cacti in a web browser. Connections, processor usage, memory usage, hard drive space and usage, threads and processes, blah blah blah.
Much is right with the world again.